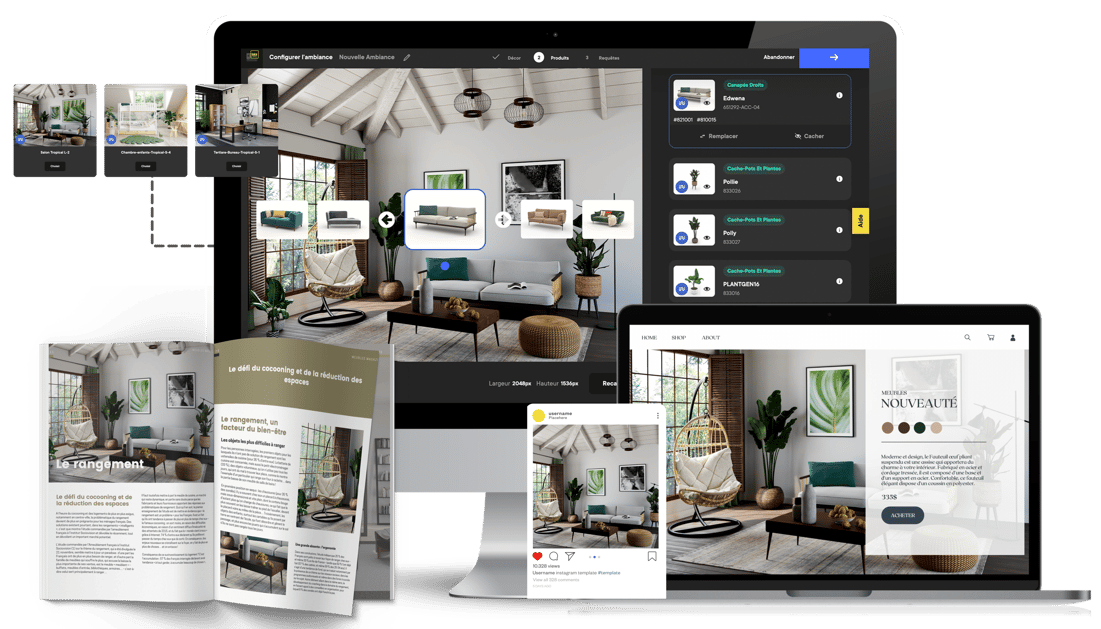 nfinite is a Martech company specializing in e-merchandising.
Product visuals are table-stakes and impact every e-commerce KPIs (traffic, engagement, conversion, average cart value, return rates...).
Discover the next-generation product visual solution to accelerate your sales in this documentation. It is all about helping the world usher in the post-shoot era in which visual product availability is no longer reliant on costly, logistical, and carbon-heavy photoshoots.

Let's create a product image in less than 5 minutes. 📸
Discover what is the future of visuals for e-commerce customer journey.
TESTIMONIALS
Ils nous font confiance ❤️
"nfinite has provided us qualitative and inspiring images for our clients. Their visuals bring a real added value and help in selling. It's also a huge time saver and logistical help. "
"We improved our website performances by enriching our product pages with inspirational nfinite visuals! Our add-to-cart rate doubled in just two months."
"Online shoppers expect more and more inspiring product visuals ... nfinite ensures impactful images for e-merchandising and reduces our creative costs drastically."